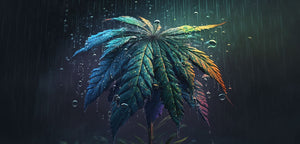 CAPRA
Shielding Vital Energy Systems to Optimize Yield and Potency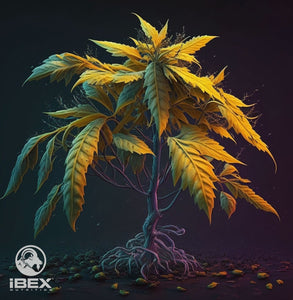 CANNABIS UNDER STRESS
Cannabis plants face a range of challenges throughout their life. Issues such as excessive light intensity, imbalanced humidity levels, and improper soil moisture can all contribute to plant stress.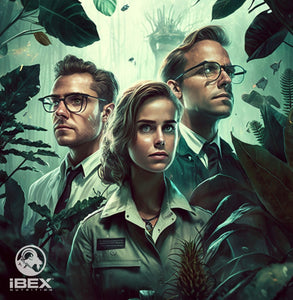 STUDYING NATURE
After decades of studying how nature combats stress, the iBEX team has made a breakthrough discovery. It will revolutionize how plants adapt to stress.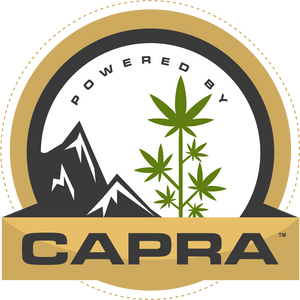 INTRODUCING CAPRA
CAPRA technology harnesses the secrets of nature to engineer a solution that empowers cannabis plants with a well-rounded and agile response to stress, setting the stage for unparalleled growth.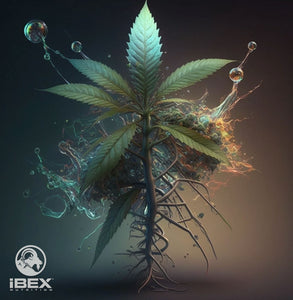 FOCUSED PLANT ENERGY
When a cannabis plant begins to suffer from a stressor, it must manufacture specific chemistries to either defend itself from this stress or repair itself from the negative impact.
The biggest plant challenge is the tremendous amount of energy it takes to fight this stress.
Energy is at an all-time premium. CAPRA helps safeguard the cannabis plant's photosynthetic system while delivering valuable plant biochemistry for defense and repair.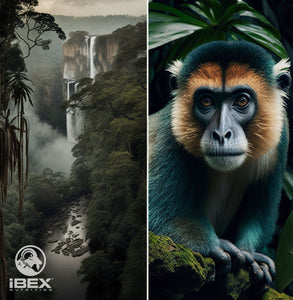 WHERE IS CAPRA FROM?
CAPRA begins in the tropical rainforest of South America and in other harsh environmental climates.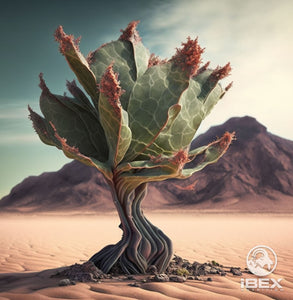 EXTREMOPHILES
Deep in these intense ecosystems are plants called extremophiles. An extremophile is a plant that has evolved to not only survive in a harsh environment but thrive in that challenging location.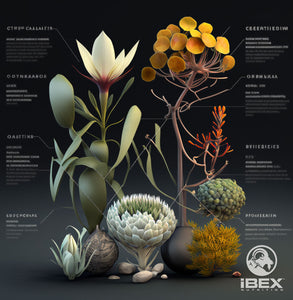 ISOLATING CHEMISTRIES
The research team at iBEX Nutrition has identified these extremophilic plant species, and isolated and extracted the valuable chemistries these plants use for survival.
Extremophiles use the exact same biochemistries a cannabis plant would use under stress however they have evolved to produce a much higher concentration of these chemistries.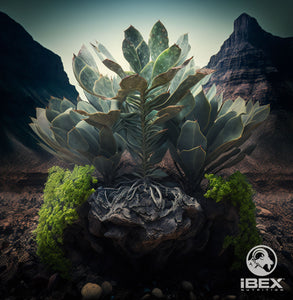 WORKING WITH NATURE
To be a CAPRA plant candidate, an extremophile must be a perennial, sustainable source, and have thrived in its geography for over two decades.
Once an extremophile is identified and validated, the iBEX Nutrition team works with local farmers and villagers to extract the valuable extremophile plant biochemistries and return them to the lab for final formulation.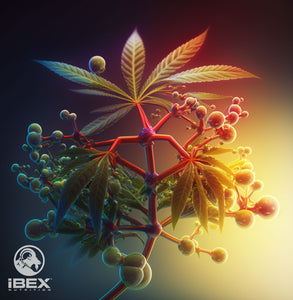 CAPRA & CANNABIS
CAPRA is strategically incorporated into each iBEX Nutrition product with proper dosage regulated by our official iBEX Nutrition feeding chart.
Once absorbed into plant tissues, the plant biochemistries in CAPRA work to activate plant defense systems and repair any tissue damage.
The best part about how CAPRA works is that it allows cannabis plants to conserve massive amounts of energy by not having to create these plant biochemistries on their own.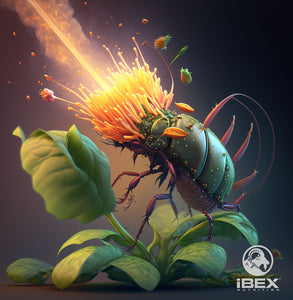 PLANT ATTACKS
In response to an insect attack, a plant must deploy bitter-tasting chemistries as a means of defense.
Meanwhile, in the photosynthetic process, key enzyme collection plays a crucial role in initiating energy production and ensuring smooth operation.
However, these enzymes are unfortunately sensitive and will degrade under this attack, ultimately causing a reduction in plant energy production.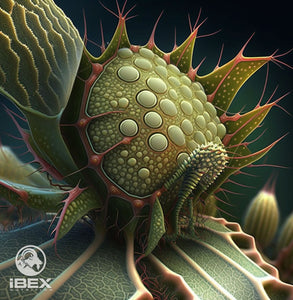 PLANT DEFENSE
Often the plant will thicken cell walls to make it tougher for a predator to penetrate sensitive tissue.
CAPRA is delivering biochemistry that protects plant enzymes and other chemistries while facilitating the internal communication for operations like cell repair and the thickening of walls.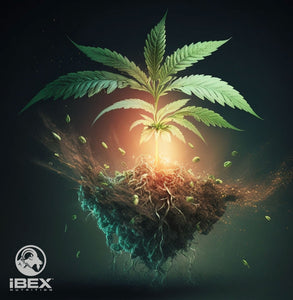 THE RESULT
Applications of CAPRA result in a cannabis plant that is better equipped to defend itself against a variety of stresses and more capable of wound repair.
By providing cannabis plants with these valuable chemistries, CAPRA allows plants to not only use their precious energy for yield and potency production but also protects critical plant systems that produce energy; like photosynthesis!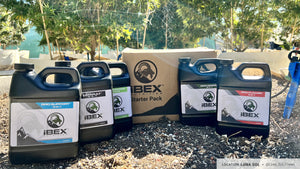 YOUR GROW + CAPRA
Thrive with CAPRA, added to all five of iBEX's products. Purchase today!
"They're already showing signs of improvement in just 8 hours..." - @DextersGarden
THRIVE WITH CAPRA